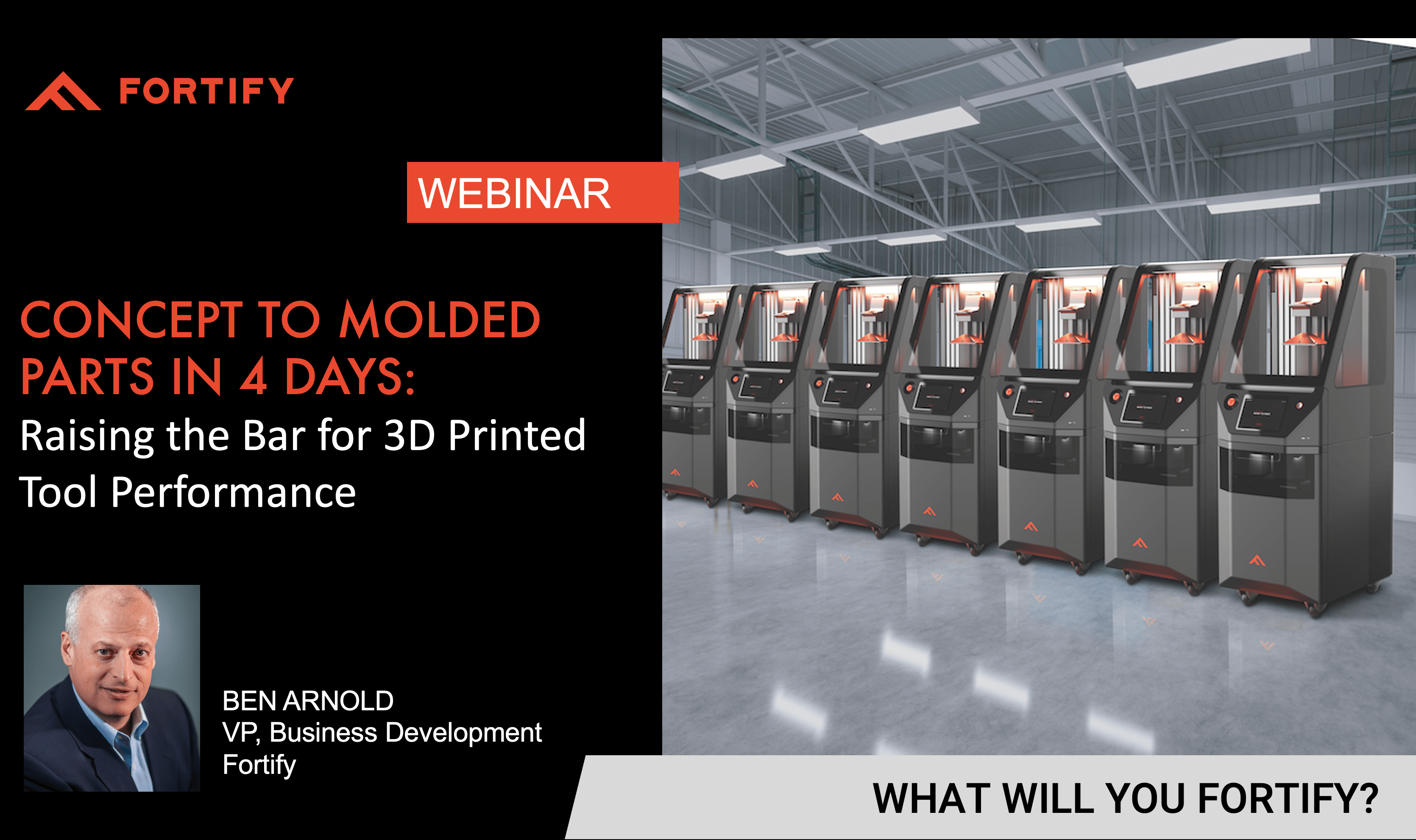 Raising the Bar for 3D Printed Tool Performance
Join Fortify for a Live Webinar hosted by Plastics Technology. REGISTER HERE
Fast response to prototype molding opportunities validates designs and paves the way to high volume work. 3D printed tooling has long been touted as a solution but usually falls short. Fortify addresses the challenge by "borrowing" technology that molders have leveraged for decades. Fortify 3D printed tools use fiber reinforcement for 30-70% higher strength, stiffness, and thermal stability. This means more shots, in higher performance materials, and more complex geometries. This webinar will explain Fortify's process and highlight use cases of their tools working in the field. Best practices for using Fortify tools vs aluminum will be shared.
Primary Topics:
How Fortify technology gets 3-10x longer life from 3D printed tools
Business opportunities accessible using 3D printed injection mold inserts
Operating differences between printed tools vs. metal
The cost and schedule benefits of printed vs. machined tools
Presenter:
Ben Arnold VP, Business Development, Fortify
Ben has decades of experience helping manufacturing companies implement new capital equipment technology and has been on the forefront of several key 3D printing innovations serving the injection molding industry with polymer and metal 3D printing. Ben holds a BSME from WPI and MBA from Northeastern University.